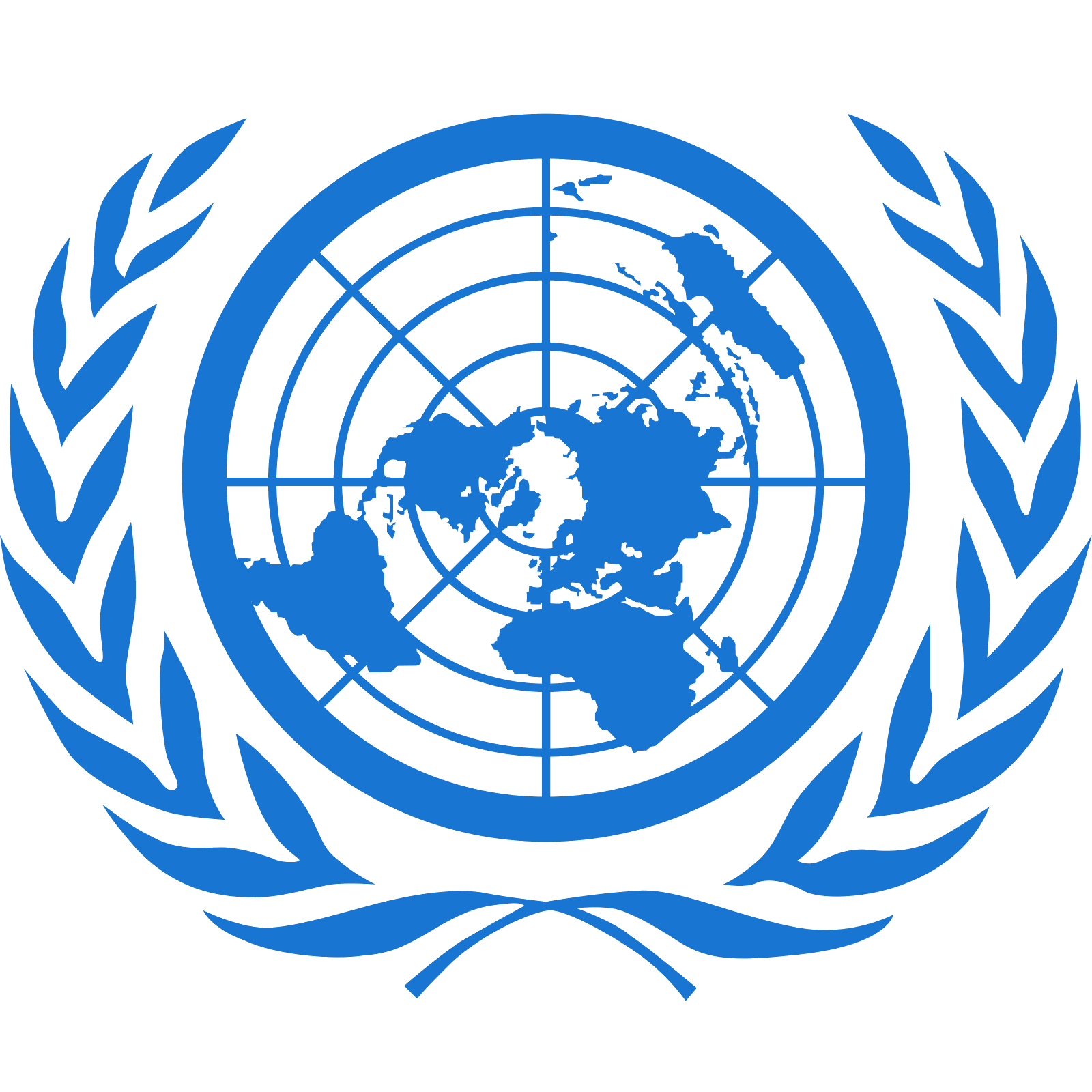 ON THE OCCASION OF THE GENERAL DEBATE OF THE 77TH SESSION OF THE UN GENERAL ASSEMBLY
by the former UN system staff members signing below
In a couple of weeks the 77th session of the United Nations General Assembly will be opening, with world leaders flocking to New York for the "General Debate" high-level segment. With the mili­tary confron­ta­tion in Ukraine now in its seventh month with no end to the destruc­tion, killing and suffe­ring in sight, the expec­ta­tion is that world leaders will refer to it in their spee­ches.
We appeal that this occa­sion be used produc­tively, in addi­tion to reas­ser­ting the values of the UN Charter, the prin­ciples of non-aggres­sion and of the peaceful reso­lu­tion of disputes, to actually advance efforts to end the fighting and set in motion a nego­tia­tion process. Such a process could gradu­ally allow for the peaceful reso­lu­tion of the conflict in the broader context of regional and global peace and secu­rity.
The authors of this appeal, former UN civil servants from many corners of the globe, constantly inspired by the UN Charter and its vision of a peaceful, prospe­rous and just world, expect the UN to do more to assist the parties in ending the war and finding a peaceful, just and lasting solu­tion to their diffe­rences. We are encou­raged by the success of UN-led nego­tia­tions that have enabled the resump­tion of exports of Ukrai­nian grains and faci­li­tate the export of Russian grains and ferti­li­zers, so that a major famine can be averted, espe­ci­ally in the poorest count­ries. We are also encou­raged by the invol­vement of the UN and the Inter­na­tional Atomic Energy Agency (IAEA) in avoi­ding a cata­strophe at the Zaporizhzhia nuclear power plant. The UN and its Secre­tary-General need to capi­ta­lize on these func­tional arran­ge­ments and pursue poli­tical chan­nels of commu­ni­ca­tion in parallel, so as to secure a ceas­e­fire and get a nego­tia­tion process started the soonest possible.
As the inte­rests of Russia, as well as those of Ukraine's main supporters, namely the US and the EU, extend way beyond this conflict and have geopo­li­tical dimen­sions, we urge that a nego­tia­ting mecha­nism be created to address related concerns from all sides. We ther­e­fore urge UN Secre­tary-General Guterres, with the support of world leaders, to convene an inter­na­tional contact group of key count­ries and to appoint a special envoy, thus faci­li­ta­ting the discus­sion of these diver­gent inte­rests and making it possible for them to be over­come through compro­mise and mutual guaran­tees.
The countries which are party to this conflict are members of the United Nations, and are thus committed to the UN Charter's core prin­ciple of settling inter­na­tional conflicts by peaceful means (Chapter VI of the UN Charter) or, if that fails, by coll­ec­tive action led by the Secu­rity Council (Chapter VII). Membership in regional orga­ni­sa­tions and/or mili­tary alli­ances does not render the above principles invalid. As for unila­teral action by Perma­nent Members of the Secu­rity Council to block decis­ions from being taken, the Veto Initia­tive by Liech­ten­stein or the appli­ca­tion of provi­sion 27.3 of the Charter shows the way forward
for such situa­tions in future.
While looking up to the UN Secre­tary-General to deliver on the above, we request that all those who hold high office in count­ries and inter­na­tional organiza­tions, and thus have the power to change the course of events, act in that direc­tion imme­dia­tely. This would give real meaning and useful­ness to this year's world leaders' gathe­ring in New York. We cannot rewrite the past, but we can write the future for a world, where all people can live decent lives in peace, free of fear and want. Economic and tech­no­lo­gical compe­ti­tion may continue, the same applies for poli­tical inte­rests and concerns. But war has to end, if we want to avoid situa­tions where attempted winner-takes-all approa­ches more often than not lead to having only losers in the end.
7 September 2022

List of signatories as follows:
1 ABU-NUWAR Abdul Muniem
2 AGUILAR Pilar
3 AKOPYAN David
4 AMODEO Marghe­rita
5 ANDERSEN Terje
6 ANGELO J.Victor
7 ASKWITH Michael
8 BÁEZ Julio A
9 BANERJEE Ajit M
10 BEIGBEDER Yves
11 BERLINGHOF Barbara
12 BETTELLI Paola
13 BHALLA Karu­nesh
14 BIELLIK Robin
15 BODDEN Vernett
16 BORCHARDT Katha­rina
17 BREINES Inge­borg
18 BURBIDGE Robert
19 BURLEY John
20 CAILLIEZ Elize
21 CARRASCO-BATTIN Lucia
22 CHATURVEDI Suvira
23 CHAVEZ María-Luisa
24 CLAYCOMB Paula
25 COHEN Robert
26 COOK MAUDE Denise
27 COPPENS Bert­rand
28 COSTA-ESNARD Aurora Lola
29 DAHL Arthur
30 DAMEN Conradus
31 DAVIS Gary E
32 DE LA FUENTE Brenda
33 DE VITA Maria Gabri­ella
34 DE ZAYAS Alfred
35 DICK Alain
36 DJIBO Boubacar
37 DONINI Antonio
38 EVANGELISTA Douglas
39 FLORES Gilberto
40 FOX-PRZEWORSKI Joanne
41 FRANCAIS Ariel
42 FREEMAN Carl
43 GANIATSOS Thomas
44 GARCIA MENDEZ Emilio
45 GARDNER Douglas
46 GELDOF Lynn
47 GIBBONS Eliza­beth
48 GORLICK Brian
49 GRANT Eliza­beth
50 GRIEGER Wolf­gang
51 GROSE Kevin
52 GUINDO Adama
53 GULUMA Esther
54 GURNEY Michael
55 GURUN Sema
56 HADJ-HAMMOU Nadir
57 HALLIDAY Denis J.
58 HARRISON Richard
59 HEYN Michael
60 HIGHAM Andrew
61 HIJAB Nadia
62 HOEFFEL Paul
63 INGRAM Joseph
64 JENSEN Tomas
65 JOSEPH Carol
66 KAHANE Matthew
67 KAHLON Himmet
68 KAKUCSKA Peter
69 KANNINEN Tapio
70 KLECKNER Simone
71 KOEHLER Gabriele
72 KOLLIES Ute
73 KOSTAKOS Geor­gios
74 KRONFOL Fouad
75 LANDON Carole
76 LECOMTE DU NOUY Patricia
77 LEE Donald
78 LEITNER Kerstin
79 LEWIS Gary
80 MALDONADO Maria Delia
81 MALHOTRA Kamal
82 MANUEL Susan
83 MARTIN Mary
84 MARTINEZ Theresa
85 MENON Saras­wathi
86 MEYLAHN Angela
87 MIMICOPOULOS Michael
88 MOLINIER Cécile
89 MOUSOURIS Sotiris
90 MURRAY Gillian
91 NELSON Janet
92 NILAND Norah
93 NORTON Chris­tine
94 OCKWELL Ron
95 OLVER Richard
96 OSORIO Maria Clara
97 PÉREZ DEL CASTILLO Gonzalo
98 REYNOLDS Phil
99 RICKARD-MARTIN Loraine
100 RIDDLE Margaret
101 ROBERFROID Andre
102 RUSSELL Andrew
103 RYAN Jordan
104 SACKSTEIN Edward
105 SCHUMANN Peter
106 SEVAN Benon
107 SIERRA Enrique
108 SKURATOWICZ Jerzy
109 SLUTKIN Gary
110 SUZUKI Rie
111 SWIETERING Jan
112 SZAL Richard
113 TABLANTE Zenaida
114 TAKASE Chikako
115 TAMAGNINI Andrea
116 THALMANN Anne-Marie
117 TOLMIE Ellen
118 TORTORA Manuela
119 TOSO Fran­cesca
120 URSINO Steven
121 VAN DRUNEN Jiddo
122 VANDEMOORTELE Jan
123 VANDEWEERD Veerle
124 VAZQUEZ Lilia
125 WEISBROT Barada
126 WILLIAMS Michael
127 ZHAGORA Vladimir
128 ZVEKIC Ugljesa